Grooved elbow 45 Degfeatures short center to end dimensions and it helps easier installations in less space.
They are primarily designed for fire protection applications, it can also be used for general services.
Elbow housings are made up of Ductile Iron confirming to ASTM A536 and the grooving standards AWWA C606 with rated working pressure up to 500 psi.
Grovjoint India Pipe Fittings designs and manufactures grooved pipe fittings, a leading supplier of pipe joint fittings for fire protection systems and water delivery systems in Tuticorin, Tamilnadu.
Different sizes of 90 degree elbow fittings are available for grooving piping systems. These fittings are UL, FM certified. In addition to providing quality ductile iron grooved pipe elbows, Grovjoint Pipe Fittings manufactures custom fire fighting and water supply solutions, depending on the specific requirements of its clients.
We are manufacturer and supplier of Grooved Elbow Pipe Fittings used in fire protection pipes and equipment's.
Grooved elbows provide an economical and efficient method of changing direction in grooved piping systems. According to the angle, there are two most commonly used: 45° and 90°. 22.5 and 11.25 degrees elbow is also a commonly used one, mainly used to change the direction of the main pipe. It is mostly used between two pipes with a larger angle.
We are offering Grooved Pipe Elbow 90 Degree short and long, 45 degree, 22.5 degree and 11.25 degree.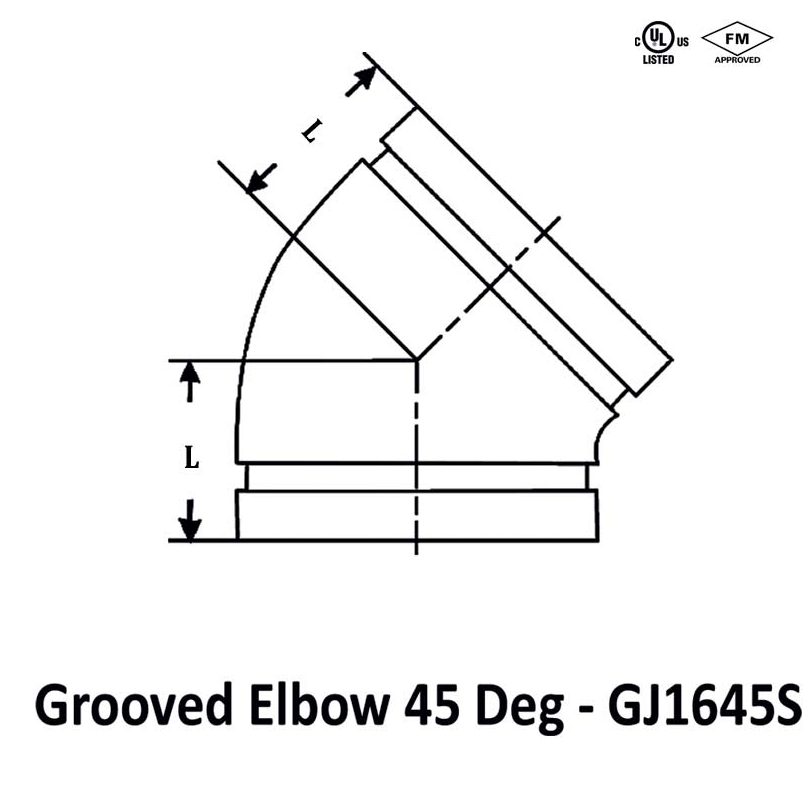 Grooved Elbow 45 Degree Dimensions