Grooved End Cap Threaded is designed to terminate grooved piping end for temporary or permanent basis.
End Cap body is made of Ductile Iron confirming to ASTM A536 and grooving standards AWWA C606 with rated working pressure up to 500 psi.
Grooved End Cap closes off grooved pipes used in fire protection, HVAC, and plumbing systems. This UL-listed and FM-approved fitting is ductile iron designed to meet ASTM and ANSI/AWWA requirements for use with grooved mechanical couplings.
Grooved End Cap provides closure to a run of grooved pipe. Designed for use with grooved mechanical couplings, these caps are suitable for use in fire sprinkler systems, standpipe systems, plumbing, HVAC, and various water-based systems.
Grooved End Cap is made from ferritic ductile cast iron conforming to ASTM A536 Grade 65-45-12. Available in a paint-orange finish.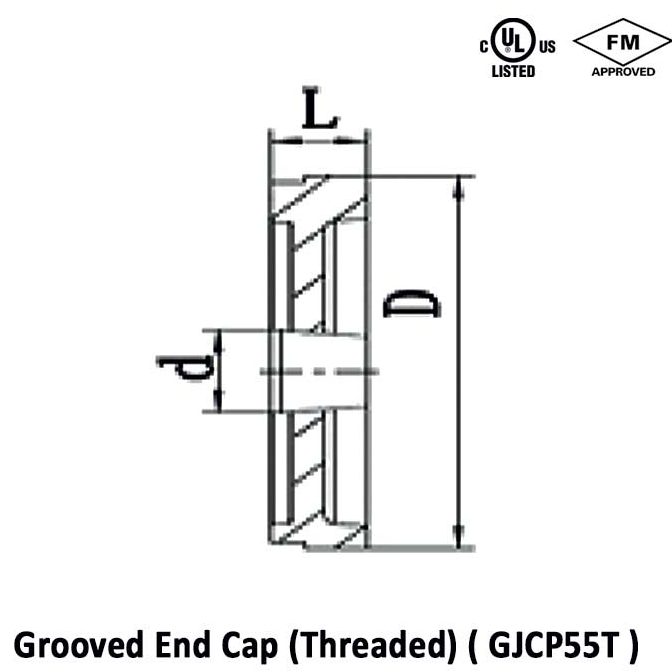 Grooved End Cap Threaded Dimensions