Grooved Flange Adapter PN-16 are commonly used in commercial or industrial construction, mining and process piping applications.
Flange body is made of Ductile Iron confirming to ASTM A536 with rated working pressure up to 500 psi.
Grooved Adapter Flanges allow the connection between flanged and grooved end equipment.
They are replacements for the brand name Grooved Flange Adapter, which is available in a wide range of sizes from 1-1/2″ to 12″ for precise fitment to a wide range of flanges, lugs and counterclaimed piping system equipment.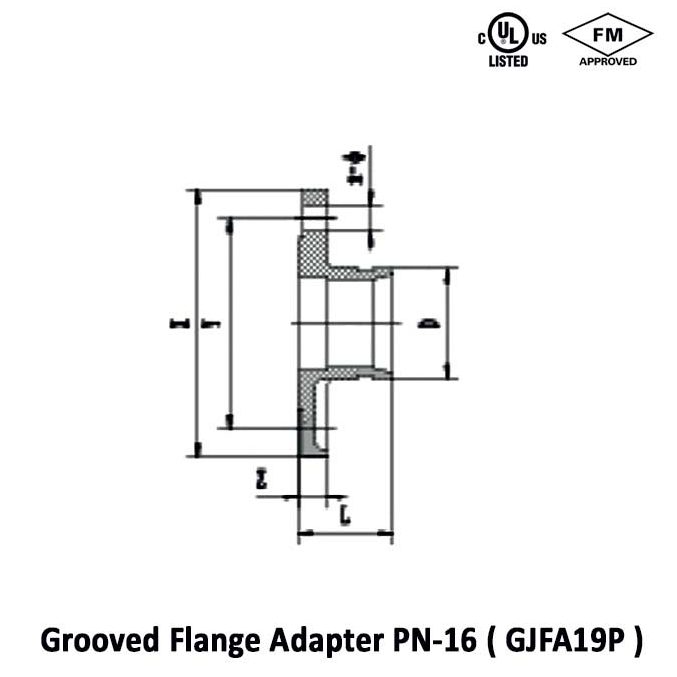 Grooved Flange Adapter PN-16 Dimensions