Grooved Flange PN-16 provides a rigid transition to a grooved piping system without welding
Flange body is made of Ductile Iron confirming to ASTM A536 and the rubber gaskets are made by EPDM with rated working pressure up to 300 psi.
We offer a full range of grooved PN-16 flange in ductile iron with a red-painted or HDG galvanised finish. These fittings are often used in the fire protection industry where a flanged connection is required, they come with FM, UL approvals.
Grooved flanges are used to convert grooved pipe joints into flanged joints. This is a special coupling fitting used when a grooved joint is connected to PN-16 flange.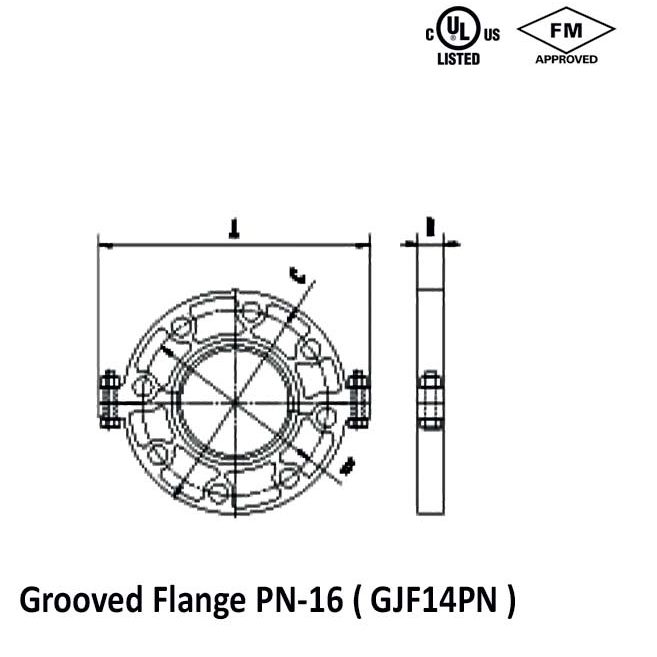 Grooved Flange PN-16 Dimensions