• Grooved Reducing Tee Grooved Ends are designed to join different diameter pipes which are perpendicular to the direction of flow.
• They provide minimum pressure drop. They are primarily used for fire     protection applications and other related grooved piping system, they can also be used for general services.
• The Grooved Reducing Tee  housings  are made up of Ductile Iron confirming to ASTM A536 and the grooving standards AWWA C606 with maximum working pressure 500 psi.
• The grooved equal tee features short center to end dimensions and it helps easier installation in less space.
• Grooved Tee Reducing is one kind of grooved tees. It does not require welding and can be used to install a wide variety of pipe types.
• The advantages of such joints include their collapsibility, as well as extremely high reliability, sometimes exceeding those of welded and glued joints.
• Reducing can help connect pipes with different diameters, at the same time play a role of diversion.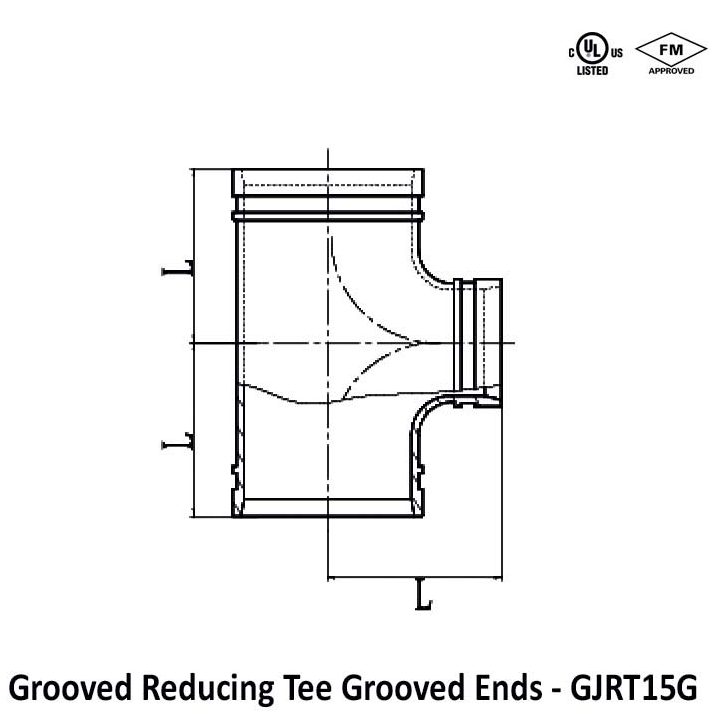 Grooved Reducing Tee Grooved Ends Dimensions